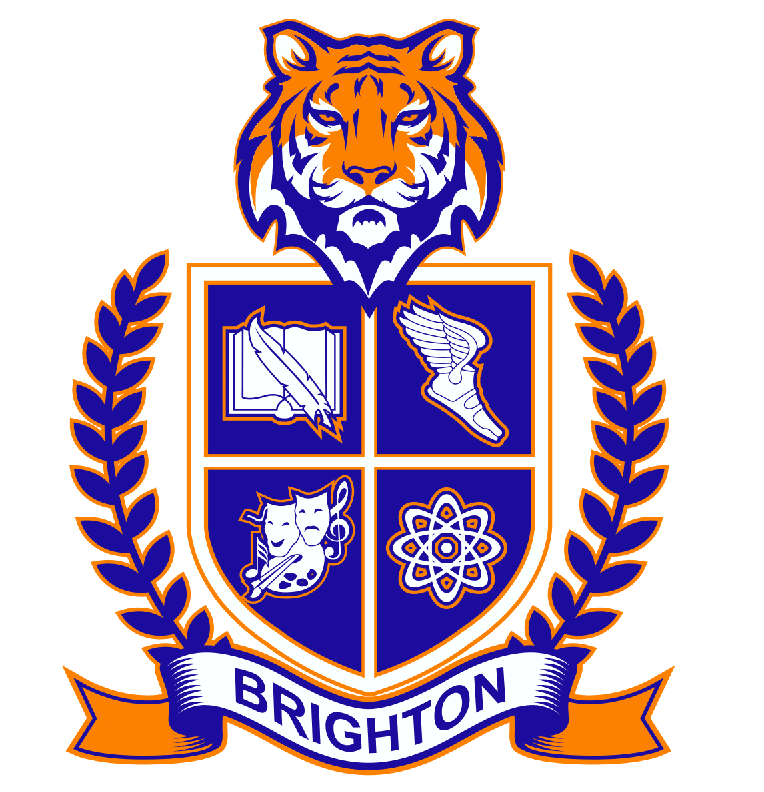 Events for the Week of November 16th - November 21st
First Day of 2nd Trimester
Online Learning @ Home & Teacher Preparation Day
News and Information for the Week of October 26th -October 31st
Brighton Families,
Please read this week's Bengal Bulletin for information about our activities, testing, and other things that are important for your families to know about what is happening at Brighton.
Have a good week!
BHS Administration
Sincerely,
Brighton High Administration
If your student needs a chrome

book, our shipment was delivered!

Please send

your student to the library to check one out

.
The Brighton National Honor Society (NHS) will exist this year in a modified capacity. Due to health and safety concerns, we will not be interacting in person (service projects, meetings, gatherings, etc.), but students still deserve to be recognized for their accomplishments throughout high school; therefore, requirements for NHS membership this year will be entirely academic. To apply for admission, please fill out the interest sheet in Mr. Gardner's room (221) or Mrs. Shon's room (422B). If you have any additional questions, please reply to Mr. Gardner at pace.gardner@canyonsdistrict.org.
Jostens, our official cap and gown and class ring supplier, recently visited Brigh

ton High

School to collect orders for graduation regalia and class rings.

If your senior student

missed Jostens on order day or you would like to order additional products,

please call 1

–

800

–

567

–

8367 or visit

www.jos

tens.com

to place your order.

To take

advantage of Jostens lowest prices of the year, please complete your order before

December 1st, 2020.
The October date for PSAT has been

cancelled.

The new date for PSAT/NMSQT

test

will be January 26, 202

1

.

If your student has already paid for the test, that payment will

be credited to the new date. The new date for PSAT/NMSQT test will be January 26, 2021.

If you have questions, please email

janalee.moncur@canyonsdistrict.org
The Junior Class ACT Test (sponsored by the National ACT and paid for by the State of Utah & Canyon School District) will be held on March 9, 2021 at Brighton High School.Registration will be done at 8:00 am on March 9, 2021.Look for more information to come.Contact janalee.moncur@canyonsdistrict.org for any concerns or questions.
Students who were in 11th grade in the spring of 2020 and unable to complete

their state provided 11th grade ACT due to the school closure an

d who have not

received a payment voucher for the ACT test,

please contact Mrs. Jan Moncur by

stopping by Room 412 or emailing

janalee.moncur@canyonsdistrict.org

before

November 6th to receive an

ACT payment voucher for the ACT test on December 12

th

.
UTAH STEM FEST 2020 WEEK OF STEM

–

A virtual STEM learning event!

Students, educators, and parents can access the WEEK OF STEM portal to examine

articles and videos, engage with hands

–

on activities, and hear from indust

ry

professionals every day of the week

–

all related to Science, Technology, Engineering,

Art, and Math!

It's easy!

Go to

utahstemfest.com

starting Monday, November 9.

If you are not able to

join during that week, the website will still be available beyond the Week of STEM so

feel free to check it out anytime!
U of U Engineering Day 2020 for high school students FREE VIRTUAL–Discover Engineering in Action Saturday, Nov 21 @ 9:00 AM –1:00 PM Presentations *Demonstrations * Tours * Academic Advising Registration is now open https://www.coe.utah.edu/k12/k–12–events/
Questions:
Morgan.boyack@utah.edu
Canyons School District is providing

free breakfast and lunch to all of our students

through December of this year

or until federal fu

nding runs out

.

During lunch, we

will have grab and go sack lunches available in the Arts/CTE building, Athletics Building

and the lunch room for any student in need of food. All students are eligible, whether

they are learning in the classroom, online, or

at home. For more information you can

view our district webpage at:

https://www.canyonsdistrict.org/general

–

news/canyons

–

schools

–

to

–

provide

–

free

–

breakfast

–

lunch

–

to

–

all

–

students
The Counseling Center needs your student to join Remind. Counselors uses Remind
to communicate important dates, testing information, and other counseling center
news. Please use the following codes to sign up:
BHS Class of 2021 
Students A-F     @bhs21af 
Students G-L    @bhs21gl 
Students M-R     @bh21smr 
Students S-Z    @bhs21sz
BHS Class of 2022 
Students A-F     @bhs22af 
Students G-L    @bhs22gl 
Students M-R     @bh22smr 
Students S-Z    @bhs22sz
BHS Class of 2023 
Students A-F     @bhs23af 
Students G-L    @bhs23gl 
Students M-R     @bh23smr 
Students S-Z    @bhs23sz
BHS Class of 2024 
Students A-F     @bhs24af 
Students G-L    @bhs24gl 
Students M-R     @bh24smr 
Students S-Z    @bhs24sz
Are you wondering what quarantine is? Follow these links to find out: https://bhs.canyonsdistrict.org/wp-content/uploads/sites/352/2020/09/quarantine1.jpg
Masks are required on all Canyons School District properties. This includes everywhere inside the school, in the parking lots, at all fields, courts, and sporting events. Please wear your mask and do your part to ensure our in-person classes, performances,and sports seasons can continue.