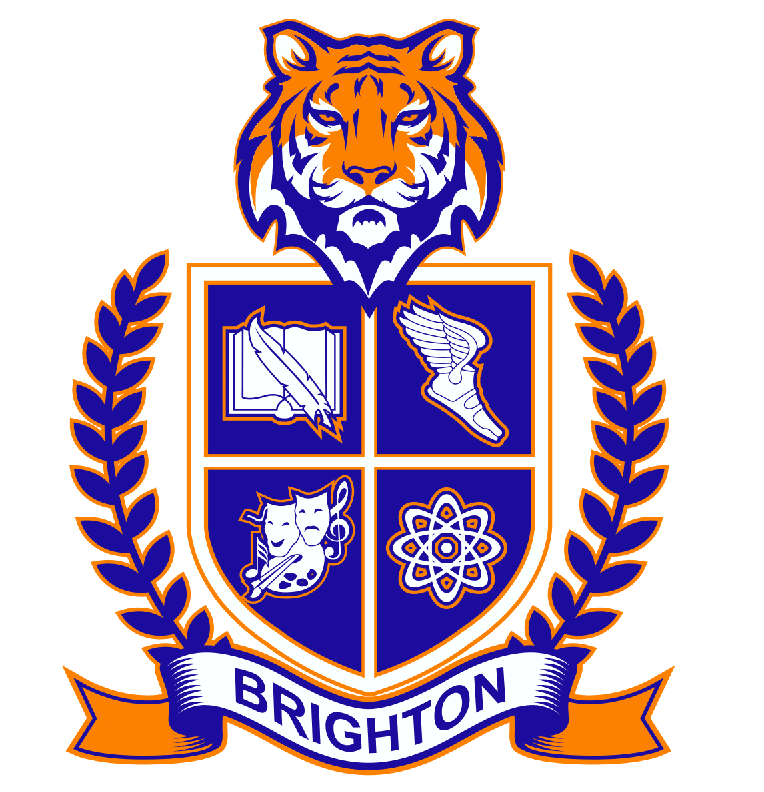 Events for the Week of March 29th - April 3rd
JV & Sophomore Baseball @ Murray, 3:30pm/5:30pm
Girls Golf vs. Hillcrest @ Mick Riley, 3:00 pm
Boys Varsity & JV Soccer vs. Murray, 3:30 pm/5:15 pm Softball vs. Murray, 3:30 pm
Varsity Baseball @ Murray, 3:30 pm
Boys JV & Varsity Lacrosse @ Bountiful, 4:00 pm/5:30 pm
Orchestra Concert, 7:00 pm
Aspire Testing(9th and 10th grade students), see attached info School Community Council (SCC), 3:30 pm
Track @ Highland, 3:30 pm
Dance Co. Tryouts Parent Meeting, 6:00 pm
Varsity Girls Lacrosse @ Highland, 6:00 pm
Aspire Testing (9th and 10th grade students), see attached info

Region Band Dance Co. Tryouts, 3:00 pm

Boys Tennis vs. Olympus, 3:30 pm

Softball @ East, 3:30 pm
Varsity Baseball vs. Murray, 4:00 pm

Boys Sophomore Soccer vs. Corner Canyon, 4:00 pm

Boys JV & Varsity Lacrosse @ Copper Hills, 5:30 pm/7:30 pm
Aspire Testing (9thand 10thgrade students), see attached info

Region Band Dance Co. Tryouts, 3:00 pm

Boys Tennis vs. Olympus, 3:30 pm

Softball @ East, 3:30 pm

Varsity Baseball vs. Murray, 4:00 pm

Boys Sophomore Soccer vs. Corner Canyon, 4:00 pm

Boys JV & Varsity Lacrosse@ Copper Hills, 5:30 pm/7:30 pm
Dance Co. Tryouts, 3:00 pm
JV & Sophomore Baseball vs. Murray, 3:30 pm/5:30 pm

Boys Varsity & JV Soccer vs. Highland, 3:30pm/5:15 pm

Girls JV & Varsity Lacrosse vs. Copper Hills, 5:30 pm/7:30 pm
Softball Tournament @ BHS

Baseball vs. Woods Cross, 1:00 pm

Junior Prom, 6:30 –10:00 pm (entry times pre–assigned with ticket purchase)
UTAH ASPIRE PLUS Testing will be on WEDNESDAY,APRIL 14 and THURSDAY, APRIL 15. Brighton High School will be on an adjusted time schedule. Only 9th and 10th grade students will be testing. Students will need their Chromebook to take the test. Please see Skylert attachments for more information. For more information about Aspire, follow this link: https://schools.utah.gov/file/f3ac14f2-42bf-42b5-84fc-545554ce7d09
CTEC students will attend their CTEC classes as normal this week during ASPIRE testing.PM students will be excused from their morning Brighton classes on Wednesday
Please remember that only seniors with parking passes can park in any on-campus student lots. This includes front and back parking lots, the church and the skate park parking areas.Juniors can park at the church or skate park. Due to limited parking spots, sophomores will not be issued a parking pass. Students need to park in designated parking spots only and will be ticketed if parked otherwise.(Please note that in a previous Bengal Bulletin, it was stated that tickets were $10; however, this was a misprint. The parking ticket fee is set by the District and it is $20 per citation.
South Valley Chamber Junior Women in Business Scholarship Program –Girls Only ! If you will be a senior next year, you can apply to be Brighton's representative for the South Valley Chamber Junior Women In Business Program. The selected applicant participates in (free) monthly networking luncheons, and other programs as outlined by the Chamber. Upon completion of the program, the student representative will receive a ONE THOUSAND DOLLAR COLLEGE SCHOLARSHIP!To apply go here…https://southvalleychamber.com/jr-wib-scholarship-program/
CLASS OF 2021 HONOR AND ADVANCE DIPLOMA RECIPENTS
No application necessary. The Class of 2021 recipients will be posted on Wednesday,
March 24, 2021 in the Counseling Center. APPEALS DOCUMENT will be available on the
in the Counseling Center and in the Main Office. The appeal document is not available
online this year.
APPEALS DOCUMENTS must be returned to the counseling center/secretary Linda
Landgren by FRIDAY, APRIL 23, 2021.
BHS apparel is available in the main office. 100% of proceeds go to current BHS seniors through scholarships sponsored by the PTSA, and we're hoping to raise $2500 to help these kids who have had such a hard time this year.We are short of our goal and hope you're able to help us get there.
STUDENTS GET A TREAT &

ENTER INTO A DRAWING

Follow the links below to explore Health Care and Nontraditional Careers. Take the

interest su

r

vey, explore the videos and complete the exit ticket. Once you've completed

the steps go to room #234C at Brighton

in the Work Based Learning office and get a

reward, you will also be entered into a drawing.

Takes less than 30 minutes. It's a WIN,

WIN

EXPLORE HEALTH CAREERS

STUDENTS:

Explore a wide range of Health Science Careers. Learn from Doctors,

Nurses,

Therapists, Imaging, Mental Health Specialists, Athletic Training and more…

https://sites.google.com/murrayschools.org/virtualhealthcarecareerday/home

EXPLORE NONT

RADITIONAL CAREER

STUDENTS:

What is a Nontraditional Career?

Find out by following the link below.

Learn about careers choices for everyone

–

regardless of gender!

https://tinyurl.com/1awic23d
Salt Lake County is offering free parenting classes. Staying Connected with Your Teen is for caregivers of children aged 12-17. This class is taught online, but it can be taught at other locations if requested. Diana Johnson is the contact for this class. She can be reached at 385.468.4430 or dijohnson@slco.org.
   Class #1 focuses on teen development, risk factors and protective factors.
   Class #2 focuses on parenting styles, family meetings, making decisions and solving family problems.
   Class # 3focuses on communication, active listening, managing anger and managing family conflict.
   Class #4 focuses on involvement and setting family policies on health and safety issues, negotiating and consequences.
   Class #5 focuses on teen influences, Drug Refusal Skills and supervision without invading.
PTSA is looking for a few good people to fill board positions.If you'd like to know more, please contact ptsabrighton@gmail.com.
Student CTE Internship Class Information
Have you ever wondered if the career you are thinking about is right for you? Would you like to give it a trial run first? Then sign up for Internship! In this class you get to experience first-hand what the career you are interested in is like.Internships help students prepare for college and careers by allowing them the opportunity to work with a mentor and have learning experiences that connect classroom knowledge to practical application in the work force.This is a great opportunity. I would like to encourage your student to sign up for Internship!
Class Schedule:
Weeks 1-2:Meet each school day, complete all paperwork, required assignments and confirm placement
Weeks 3-11: Attend internship for a minimum of 4 hours a week. Come to class on Mondays to turn in timecards & Journals, prepare middle school presentations
Week 12: Take thank you note/gift to sponsor,middle school presentations
I would love to have your student in the Internship class. Please contact Camille Haskan with questions. camille.haskan@canyonsdistrict.org Copy this URL into your browser to view our video about internships and the CTE program: https://flipgrid.com/s/hiNQ6ewmmsXo9Nio
REMEMBER LIFE BEFORE COVID The student section. The dances. Clubs. And then everything changed. Purchase a piece of history. The 2020 yearbooks are still available for $56! Pay at the Main Office
Seniors are invited to apply for the Keys to Success Scholarship. SUU ($1000),SLCC ($1000), and Westminster College ($2000). Students can apply on the App or at KTSutah.com. For more information please see Leslie Schwendiman, Scholarship Coordinator or Lisa Prudden, CTE Coordinator.
The Free School Lunch Program has been approved until end of the school year.The cafeteria is serving grab and go lunches every day by the east door to the main building and also by the Counseling Center. Thursday's after school the cafeteria will be handing out Friday's lunch bags at all the school exits.
It is never too early to start exploring your options for Higher Education. Now you can explore all the Utah colleges virtually and chat live with College advisors.Use the link to register and make an account for Utah Higher Education Virtual Days then begin searching for that perfect match! https://www.uacrao.org/Uhed
 

CTEC Registration opens Friday, December 11th

for the 2021

–

2022 school year.

Apply at

https://ctec.canyonsdistrict.org/

. Information and videos about each of the

programs can be found on the CTEC home page

.

CTEC Virtual Open House

will be held

on

January 27th

from

5

:00

–

7

:0

0

pm

.

Teachers will be available

on Zoom to answer

questions.

M

ore information

can be found

at ctec.canyonsdistrict.org
Students who were in 11th grade in the spring of 2020 and unable to complete

their state provided 11th grade ACT due to the school closure an

d who have not

received a payment voucher for the ACT test,

please contact Mrs. Jan Moncur by

stopping by Room 412 or emailing

janalee.moncur@canyonsdistrict.org

before

November 6th to receive an

ACT payment voucher for the ACT test on December 12

th

.
The Counseling Center needs your student to join Remind. Counselors uses Remind
to communicate important dates, testing information, and other counseling center
news. Please use the following codes to sign up:
BHS Class of 2021 
Students A-F     @bhs21af 
Students G-L    @bhs21gl 
Students M-R     @bh21smr 
Students S-Z    @bhs21sz
BHS Class of 2022 
Students A-F     @bhs22af 
Students G-L    @bhs22gl 
Students M-R     @bh22smr 
Students S-Z    @bhs22sz
BHS Class of 2023 
Students A-F     @bhs23af 
Students G-L    @bhs23gl 
Students M-R     @bh23smr 
Students S-Z    @bhs23sz
BHS Class of 2024 
Students A-F     @bhs24af 
Students G-L    @bhs24gl 
Students M-R     @bh24smr 
Students S-Z    @bhs24sz
Are you wondering what quarantine is? Follow these links to find out: https://bhs.canyonsdistrict.org/wp-content/uploads/sites/352/2020/09/quarantine1.jpg
Masks are required on all Canyons School District properties. This includes everywhere inside the school, in the parking lots, at all fields, courts, and sporting events. Please wear your mask and do your part to ensure our in-person classes, performances,and sports seasons can continue.