BRIGHTON HIGH PTSA WELCOMES YOU!
PTSA Executive Board & Commissioners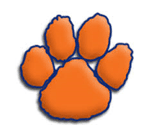 Join The Brighton PTSA Student Board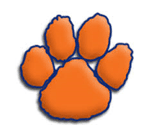 This New Club Will Give You…
 The student board will meet once a month to plan events.  Any student PTSA member can join.  Student memberships are $7 and can be paid for in the office.  Email Holly Judkins @ judkinsholly@gmail.com to for more information.
Apparel (minor changes):  All proceeds from our BHS apparel sales will go directly into our new student scholarship fund.  Hoodies and T-shirts can be purchased in the main office and at select school events.  Over $14,000 has been awarded to BHS students in the last three years through apparel sales!  
PTSA Meetings are the second Monday of the month at 1:00 PM in the Twin Peaks room at Brighton High School.
September 12, 2022
October 10, 2022
November 14, 2022
December 12, 2022
January 9, 2023
February 13, 2023
March 13, 2023
April 10, 2023
May 8, 2023
IT'S NEVER TOO LATE TO HELP US OUT!
It's never too late to support your Brighton High PTSA with donations and/or memberships. We do not hold ANY fundraisers, so every donation is very much appreciated. If you would like to support Brighton High PTSA, our dues are $7.00 per membership. Please stop by the Main Office to make a donation and/or become a voting member by paying your dues – or you can send your payment with your student.  You can also go to the following link to make a donation or become a member:  https://canyons.revtrak.net/student-fee-payments#. We appreciate all your support in helping us support the students, teachers, and staff at BHS.
Agenda and Minutes 2022-2023