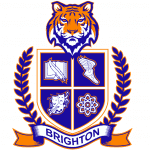 MARCH 19TH, 2020 – DUE TO THE COVID-19 RESTRICTIONS IN PLACE ALL PUBLIC SCC MEETINGS HAVE BEEN SUSPENDED. SOME COMMUNICATION WILL STILL OCCUR WITH MEMBERS VIA EMAIL AND TECHNOLOGY, BUT NO OPEN PUBLIC MEETINGS WILL BE HELD AT THE MOMENT. IF WE NEED TO CHANGE THE DATE OF PUBLIC MEETINGS WE WILL POST AS SOON AS WE CAN. FEEL FREE TO CONTACT THE SCC AT   BRIGHTONSCC@GMAIL.COM   IF YOU HAVE ANY QUESTIONS.  THANK YOU FOR YOUR UNDERSTANDING AT THIS TIME.
Serving on our School Community Council is a wonderful way for parents to be actively involved in their children's education. Each year, the school receives a distribution of funds from Utah's School LAND Trust Program, and it's the Council's job to prioritize how these funds will be used to address the school's greatest academic needs. School Community Councils hold elections once a year to fill open seats, and are comprised of parents and school employees, including the principal. Parents make up the majority of the Council, outnumbering employees by at least two. Working together, Council members review school data, identify school needs, establish school goals (or a success plan), and allocate LAND Trust funds toward accomplishing those goals. School Community Councils also discuss school digital and safety plans, and throughout the year, serve as an advisory group to the school principal, district administrators, and the Canyons Board of Education. In this role, the Council fosters communication between the school and the community on local school issues, and is a vital partner in fulfilling Canyons' college- and career-readiness mission. Resources to assist Council members in fulfilling their roles and responsibilities can be found on Canyons District's website.
Interested in joining the SCC?  Contact Tom Sherwood: tom.sherwood@canyonsdistrict.org
2019-2020 LAND Trust Funds:

2019-2020 Council Members
Please contact the SCC Chair at BrightonSCC@gmail.com with any items you would like to formally address the council about. This must be done at least nine days prior to the meeting date, per our Bylaws. 
2019-2020 Meeting Schedule
The School Community Council meets the second Wednesday of each month at 3:30pm in the media center. Exceptions include: December and the summer months.
Meeting dates for 2019-20 School Year:
December 9th
February 12th
May 13th
January 8th
April 1st **Changed due to Spring Break